Victoria and Albert Museum (V&A) - Winnie the Pooh: Exploring a Classic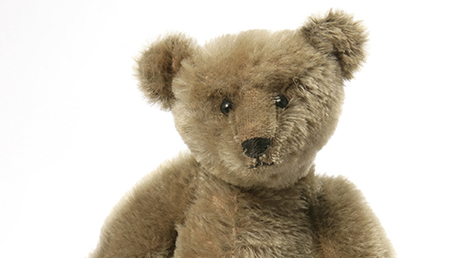 Exhibition Dates: 9 December 2017 – 8 April 2018

This multi-sensory and playful exhibition explores the world of one of the most adored literary character of all time, the creative partnership of A. A. Milne and E.H. Shepard, the inspiration behind the stories and the factors contributing to the books' success and enduring popularity. The exhibition looks at the development of Winnie-the-Pooh and features around 240 works from the 1920s to the present day, including original illustrations, manuscripts, proofs, letters, photographs, cartoons, ceramics and fashion.
Admission: £8.00
Opening times:
OFFER TIMES:

9 December 2017 – 8 April 2018

Daily, 10.00–17.45
Last admission 16.00

Friday 10.00–22.00
Last admission 21.15

Opening times may vary. Please check website for details.

Phone number: 020 7942 2000
Download Voucher
Disabled Access
Download Voucher