Battersea Park Children's Zoo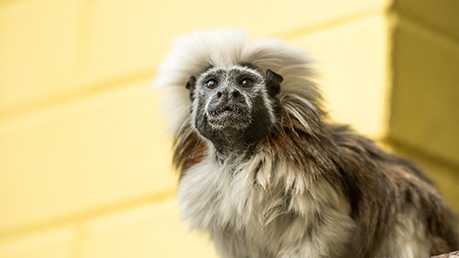 **2FOR1 offer is not valid Bank Holidays**

Dumbo rats with sticky-out ears, giant snails as big as your hand and snakes that love to slither – there's a world of wild adventure at Battersea Park Children's Zoo. Kids can have a ball here, with lots of exciting activities taking place year round, including quizzes, Hedgehog Days, Cotton Top Tamarin Days, Bug Days, puppet making and more. Children can see and hear the lovebirds, parrots and parakeets or watch the monkeys, meerkats and mice. They might catch the ring-tailed lemurs leaping, the emus having a shower or the Scottish wildcats looking down on them.

In the Barley Mow Farm area they can help feed the rabbits and Kune Kune pig or just say hello to donkeys Smokey and Dusty and Shetland pony Feather. There are many more mammals, birds and reptiles to discover, including Asian short-clawed otters, wallabies, agouti, hedgehogs, chipmunks, finches, starlings and bearded dragon lizards.

Several new species have arrived in recent months, including Aylesbury ducks, Luzon cloud rats and yellow-crowned parakeets.
Admission: £9.50
Opening times:
OFFER TIMES:

Daily 10.00-Dusk (Excluding Bank Holidays)

Closed 25-26 December 2018.

Opening times may vary. Please check website for details.

Phone number: 020 7924 5826
Download Voucher
Disabled Access
Download Voucher