< Back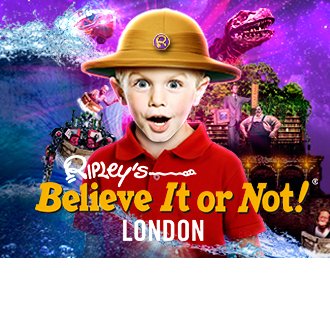 Ripley's Believe It or Not!
Win a family ticket!
Take your imagination into uncharted territory with three amazing experiences under one roof and discover the UK's most extraordinary adventure at Ripley's Believe It or Not! London.
Follow in the footsteps of intrepid adventurer Robert Ripley and explore six oddity-packed floors crammed with countless curiosities, amazing artworks, rare relics and interactive experiences inspired by his world famous collection.
Situated in the heart of London's West End, you'll enter a world where the bizarre and the unbelievable come to life and where amazement is waiting around every corner.
Enter your details below for a chance to WIN a family ticket!
*Family ticket will cover a family of four.
---
This competition is now closed.